Welcome to Elite
Metal Roofing Contractors of Sunrise
What do you think about when you look at your property every day? How good your painting is? That you should change your floors? Or maybe that the roofing system you have installed is not the best? Whatever it is, we know you are worried about how your property looks, and this applies to both residential and commercial ones. When it comes to this, there is one part of your property you should care about the most: your roof.
Just think about it for a minute. When you have a neat and resistant roof installed, there is nothing you have to worry about when it comes to protecting your goods and objects inside the property. Of course, we are not trying to say that other parts of the property do not matter, but it is a fact that without a good roof, everything else is exposed and in danger. Therefore, taking the time to choose a good roofing system is one of the tasks you should take seriously to guarantee the longevity of your property and protect it from everything.
But, when there are so many options in the market, how do you know which one is the best for your home or commercial building? The option you choose will depend on the design and style you are looking for but also, make sure you are not forgetting about certain elements and aspects such as durability and longevity. A good roof should last for many years and be able to resist not only certain climates but also some conditions that are not usual or common.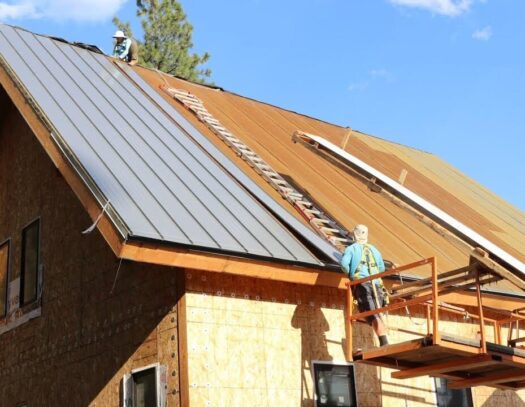 Now, what roofing systems can meet every requirement you have in mind? Or, to begin with, what are those requirements? Here, we will help you to make a list with them:
The roof must be long-lasting and durable.
Offers ROI.
A large variety of designs and profiles available.
It should work well with any type of climate or, at least, with the weather in Florida.
Make sure it is low-cost.
Repairs and maintenance should not be something to worry about every month or even year.
Try to get one that is easy to install.
When you think about the options available in the market, there are only a few ones that can meet every single one of them. Well, if we are honest and really demanding with this, there is only one option that converts into many once you have chosen it: the metal roof. Metal roofs are incredibly durable, long-lasting, low-cost, offer over 80% of ROI, can mimic different roofing systems, and are easy to install as well as repair and maintain.
There is nothing you would hate about them, and we are sure you did not know about this until now. Well, it is common sense people in Florida have a bad concept about them, and it is due to all the commercial properties with one installed that did not pay attention to the design but rather just went for the cheapest option available. To be more specific about this, the metal roofs installed in several commercial buildings in Broward County are plain and boring because they are the typical panels that are not painted nor even have a coating layer.
As a result, they look dull and boring in every single way. But this does not apply to every metal roof available in the market. You can have a stunning design or style depending on the material, coating, paint, features, textures, and more elements you choose to include in the roofing system. To understand more about this, we need to go through each part of what makes a metal roof stunning, functional, and amazing in every single way:
You have 4 options of metals
When people first hear or read about metal roofs, they do not think about them being made of different metals available. Instead, they conclude there is only one possible material available. However, it is the opposite.
Metal roofs can be made of zinc, copper, aluminum, and steel being the first two ones the premium options and the last two the most affordable and used materials. Thanks to the possibility of choosing your material, you should be able to obtain very specific designs depending on which one you decided to use. Also, the material you choose will work better or worse according to the climate and conditions of the city you live in. For example, aluminum works amazingly for properties that are near the coast since it has amazing salt-water corrosion resistance.
Meanwhile, other roofs that are made of steel offer you 4 variations, being galvanized the most popular among residential and commercial buildings due to the finishes and colors available. And since you will not sacrifice longevity and durability by choosing and using it, there is nothing to worry about.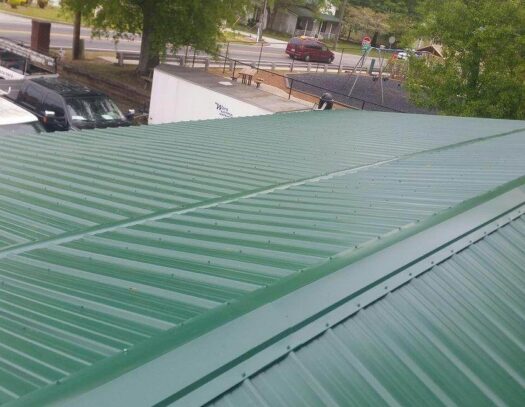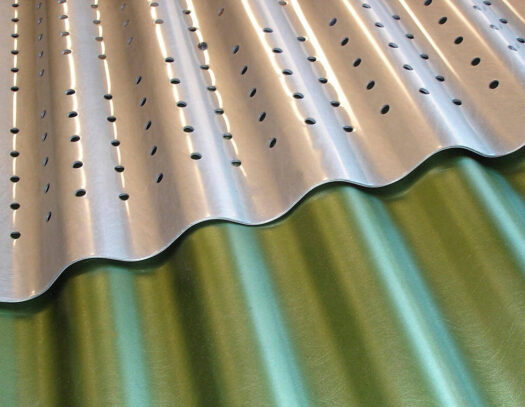 What is the best metal roofing system for your property? 
This can only be determined by performing an inspection and keeping in mind your preferences and needs. Every metal roof will work well even when you make some decisions wrong. However, those decisions more than being 'wrong' are more about not being the best ones but will still work. Now, focusing on the question and trying to give you the answer, we need to know: is there any design or style you have in mind? 
Also, do you prefer a specific type of metal for your panels, shingles, or tiles? When you answer these questions, we will be able to help you choose the roofing system that fits them the most or completely. We can tell you in advance that decision-making takes more time than what most people believe. Going back for a bit, even when you choose a specific system like standing seam—for example—, you still need to go over all the variations. 
Choosing the color, metal to use, coating, texture, covers, and more will be involved in the aftermath of the roofing system. Therefore, it is not that simple. There is a lot of work to do and with our assistance and support, we are sure you will be able to find the one that meets all your requirements and preferences in no time. Just make sure to let our experts know if you have a specific picture and design you want for your roofing. For example, are you trying to obtain a slate design? Maybe a traditional one?Based on this alone, we can help you to choose 3 or 4 from dozens, and later on, 1 from those few options.
How to access our services
Our company Elite Metal Roofing Contractors of Sunrise is available in every corner and area of Broward County. All you have to do is to call, email, or visit us in our offices. Our staff is always available and for your disposition to get an answer to all your questions, clear some doubts, and guarantee you understand everything it takes to have a metal roof installed with us or access any other service. We are one of the few metal roofing businesses that offer every necessary service in the industry.
Keep in mind that although installations and maintenance are the most requested services, we are not limited to them only. That would not be practical nor part of the principle and objective we have in our company. After all, we want to make sure everyone can obtain the help and assistance they need to get some metal roofs installed or just fix them in any possible and necessary way. It is simple to access our services, so keep this in mind whenever you are trying to find reliable, experienced, and qualified metal roofers.
Now, are we the company and contractors you need? Without a doubt. Our company has been in the industry for over 30 years, and every single one of our experts has worked with us for at least 10. The newest ones are always put under supervision with the older ones so they are able to offer the best services in the future once they start to deal with projects and services by themselves. Or when they are the leaders of a project.
We are very meticulous with our experts and professionals, which means we do not hire random people. However, we do provide training and education to anyone interested in learning and working with us. In this way, we guarantee a specific standard in services and results. We will never disappoint you since this is one of our objectives. Therefore, make sure to contact us for anything you need with your metal roofs and we will be there in no time.
What we are capable of
As we mentioned before, every service you might need is available in our company. This includes some that are not common such as metal roof replacement, re-roofing and retrofitting, installing or repairing specific metal roofing systems, and installing them as well. And the list continues from here. We know you are eager to know about what we can do to decide if you want to hire us or not.
For this, we have several ways to show you previous projects we have handled and helped with. Starting with commercial metal roofs for big companies and businesses, and going all the way to residential metal roofing for big or small homes and residential buildings. Keep in mind that we are always updating and training our experts in new methods and options available. In this way, we are able to always guarantee the best and nothing else.
At Elite Metal Roofing Contractors of Sunrise, we are confident about our services and what we can do, after all, we have a lot of experience that made us reach the top many years ago. And we have remained as one of the best companies in the industry and the entire state of Florida. There is nothing to worry about when you have our qualified and experienced roofers working for and with you. Now, we understand if you are worried about hiring us due to all the companies that promise you many things but never deliver what they are supposed to. Don't worry, we got you on this.
If you want to, we will show you different results and properties in the area where we have performed the service—or services—you decide to request. This will give you all the proofs you needed to know if we are the experts for you, even when we are sure we definitely. For all this and extra information, we are available all year round during working hours. You can contact us to ask more about our company and services, know about our reputation, and get access to some feedback.
On our website, we also have a lot of information about every aspect and area of our company. This includes every service available, our contractors, contact information, and everything essential you must know before deciding to install a metal roof or asking for one of our services. You are welcome to read every single article and contact us with your doubts and questions after doing so—you can also contact us without having to read our website and the information available. We are always open to answer questions and listen to your ideas and projects. Just keep in mind we will keep whatever you have in mind as something real in order to guarantee you that it is possible to some extent.
Time to Replace Your Roof? We Can Help
---
Considering roofing replacement? When it comes to roofing projects, many homeowners rely on professionals to get the job done. At Elite Metal Roofing Contractors of Sunrise, our specialists stick to all the industry standards when installing metal roofing on both residential and commercial properties. Therefore, you can be sure of getting a sturdy roof on top of your house. As a result, you can get the best services from our company in the following fields;
What Locations do we Serve?
---
Elite Metal Roofing Contractors of Sunrise is a name you can trust and rely on. Our metal roofing services were limited in Sunrise, FL when we started. But with time our company has expanded and is now serving over ten locations within Florida.
It shows how reliable we are. Here are some places within Florida, where you can access our world-class metal roofing services: –