Call Us For a
FREE QUOTE & FAST Roof Inspection Today!
When you are thinking about performing a new project on your roof or maybe asking for some help due to a problem that needs to be solved, keeps in mind that an inspection is most likely to take place. Roofing projects and problems can be quite dangerous due to the place where you are performing them and trying to solve them. Therefore, you cannot expect a professional or roofer to help you with what you need without knowing the condition of your roof.
In short, whenever you are going to do something about your roof, no matter what roofing system you have installed, always expect an inspection to guarantee your safety and the roofers' safety as well. In our company, we take quite seriously the task of performing an inspection even when we know many property owners hate it. Why do they hate it? Because inspections are usually not free and can be expensive if the company or roofers have to make a short or long trip to the property.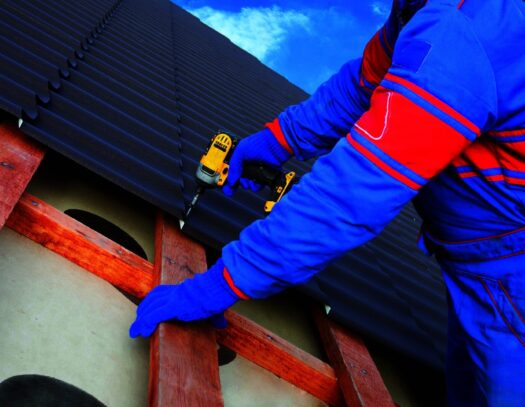 There is a lot involved in conducting the inspection, and since it is part of the job, any roofing company would charge for it. However, we are the exception to this. At Elite Metal Roofing Contractors of Sunrise, we make sure to inspect your roof whenever you request services in our business. But we will not charge for it.
We work with a system of free inspection in order for you to have the information and know the real condition of your roof while we are able to obtain it to know what we are going to deal with. Now, why wouldn't we charge for it? Because we can afford to do it. We know you and many people worry about paying for this, especially when they are short or have the exact amount for the service they need. Therefore, adding the cost of the inspection is what refrains many people from dealing with their repairs, performing maintenance, and much more.
We do not want you to be held back for this. Therefore, expect our roofers to get to your property in no time and start working in knowing how your roofing system is doing. Of course, this service is only available for metal roofing systems you have installed or, if you are trying to get one installed, we will need to evaluate or assess your new construction or existing roof. Do not worry, the inspection does not take more than a few hours, and this applies to both residential and commercial buildings.
Keep in mind that it depends on the size of the structure, but since our contractors won't be performing a service just yet, we should be able to finish within 1 or 2 hours. You should not run away from inspections, especially when you have not taken care of your roof properly. It can be dangerous for you and the professionals taking care of your needs and projects if the inspection is not performed. And we are sure you want to prevent accidents and something bad from happening.
To access our free roof inspection option, you just need to contact us. It is available for those who have hired us before, or for new clients that are planning to get something done with us. And wherever your property is located, rest assured we will take our team to the area.
Time to Replace Your Roof? We Can Help
---
Considering roofing replacement? When it comes to roofing projects, many homeowners rely on professionals to get the job done. At Elite Metal Roofing Contractors of Sunrise, our specialists stick to all the industry standards when installing metal roofing on both residential and commercial properties. Therefore, you can be sure of getting a sturdy roof on top of your house. As a result, you can get the best services from our company in the following fields;
What Locations do we Serve?
---
Elite Metal Roofing Contractors of Sunrise is a name you can trust and rely on. Our metal roofing services were limited in Sunrise, FL when we started. But with time our company has expanded and is now serving over ten locations within Florida.
It shows how reliable we are. Here are some places within Florida, where you can access our world-class metal roofing services: –