Sunrise's
Tapered Panels Metal Roof Installation Group
It is difficult to work with tapered roofs since they require more time, effort, and money in order to obtain the desired result. Therefore, if you are a property owner that is dealing with one here and now, you will have many headaches from now on. Now, it is not something you have to get used to since the solution might be closer to you than you think. But before going there, what are you trying to obtain for your tapered roof?
The design and style you want for it in order to match the entire property is what ends up determining what you choose when it comes to the materials, additions, and everything related to the roofing system. After all, it is not a secret that although other requirements like durability and longevity are important, people usually go for the one that offers a good aesthetic look. Therefore, the objective should be to find something that can offer everything at once: aesthetical appearance, durability, longevity, low-cost, and more.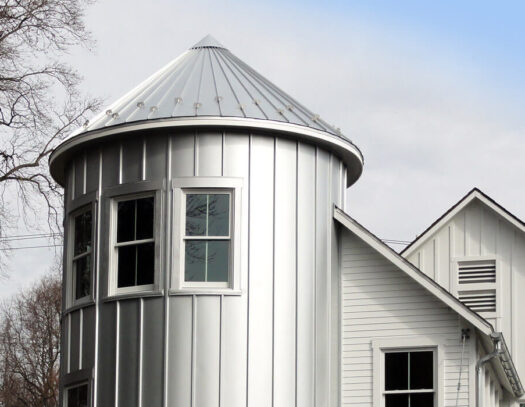 For tapered roofs, this is a challenge since you might be able to find a roofing system that meets the aesthetical part, but it probably will not meet the performance one. Or vice versa. When this happens, we suggest you consider options you never thought could be possible for you. In the case of this type of roof, what about going for tapered panels that are made of metal?
Metal is incredible in every possible way, and it is thanks to the possibility of cutting and bending it in order to obtain the panel you need. In short, you can just get tapered panels for your roof, just what you were looking for. Now, we know you are probably a bit hesitant about metal since metal roofs are not known as stunning or good-looking, but allow us to show you why you are wrong with this—and many people as well. Metal roofs offer a large variety of designs and profiles, the problem is that most property owners that have installed them during all these years were only trying to obtain the benefits.
What are those benefits? Well, every metal roofing system is durable and long-lasting, and its ROI is over 85% most of the time. Commercial owners know about this and it is why they decide to install them in any situation. Some homeowners started to realize it and since it is possible to obtain good-looking results, what is there not to love about them? Going back to the tapered panels, how is it possible?
Since metal—regardless of the material you choose: aluminum, zinc, steel, or copper—can be bent and cut without problems, it is easy to obtain a specific shape. Of course, the word 'easy' is not that literal since this task needs to be done by a roofer and cutter that have experience in dealing with this challenge. Obtaining the desired shape in the panels will take a lot of time and expertise with the right machines. And since not all tapered panels are of the same size or shape, you cannot expect experts to have a predeterminate design.
Now, if you are interested in knowing more and going for tapered panels, our company Elite Metal Roofing Contractors of Sunrise is right here to assist you in everything. We are well-qualified, trained, and experienced in dealing with tapered roofs. This is thanks to the years we have been in the industry and how many property owners we have helped with this project. Tapered panels are something else compared to the typical installation of corrugated metal roofs or similar ones.
After all, it all depends on the cuts, bends, professionals, materials, and how everything takes place. Does it make sense? Now, before you decide to choose them, take the time to learn why it is the best option for you and your property.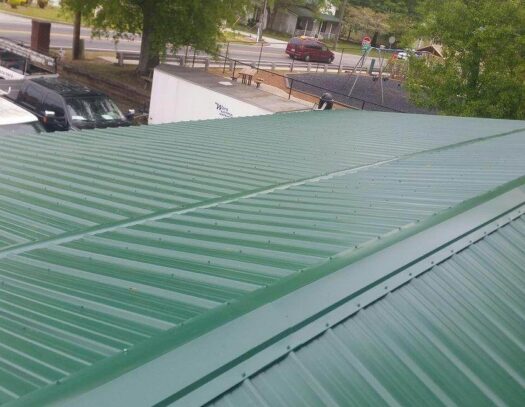 Benefits of tapered panels metal roof
First, durability and longevity are two benefits we already mentioned, and we want to point them out again since they are definitely the most relevant ones. Unlike what people believe, metal can last for decades with only a few repairs and maintenance. And although rust and corrosion are two problems that worry everyone, they can be controlled and prevented with the right coating layer and paint.
Getting those out of the picture only leaves you a well-designed and stunning roof that will meet all your requirements and needs from now on. And the best part is that those tapered panels will be able to reflect heat, cool down your property as a result, and thus, provide energy-efficiency and environmentally-friendly benefits. All this is more than attractive, and we are sure you are almost there in deciding to go for this roof.
The key to having the best result is to obtain high-quality materials and choose the right roofing system. Keep in mind that your tapered panels can be made of several options in the metal roofing industry. For example, you can take a standing seam and just cut and bend the panels in order to obtain the desired shape for the roof.
As you can see, it is not about a system in particular but rather the service of cutting and bending the panels of the roof you decide to install to make them fit in the roof of your property. This is a lot of work since choosing the system you will use and install is not easy either. But with our professionals and experts next to you, there is nothing to worry about.
Just make sure to let us know what is on your mind so we can work around your preferences and the style you are trying to obtain with all this. That being said, the sooner you contact us, the sooner you will have your tapered panels ready. Also, our company can help you with more than installations, repairs, and maintenance. Therefore, ask for the rest of our services and how we can lend you a hand or two with your panels.
Time to Replace Your Roof? We Can Help
---
Considering roofing replacement? When it comes to roofing projects, many homeowners rely on professionals to get the job done. At Elite Metal Roofing Contractors of Sunrise, our specialists stick to all the industry standards when installing metal roofing on both residential and commercial properties. Therefore, you can be sure of getting a sturdy roof on top of your house. As a result, you can get the best services from our company in the following fields;
What Locations do we Serve?
---
Elite Metal Roofing Contractors of Sunrise is a name you can trust and rely on. Our metal roofing services were limited in Sunrise, FL when we started. But with time our company has expanded and is now serving over ten locations within Florida.
It shows how reliable we are. Here are some places within Florida, where you can access our world-class metal roofing services: –