Sunrise's
Metal Tile Roof - Best Roofing Contractors
Tiles are one of the most popular roofing systems in the world, and no one can deny or not agree with this. After all, they provide a unique style that cannot be achieved with panels or shingles, and as a result, everyone ends up going for them whenever they are trying to get that grid design, or very similar to it. Now, the problem with tiles is that most of the options available in the market are quite delicate and cannot be installed everywhere.
Just think about this for a minute and leave aside the aesthetical element of the tile roofs available in the market. After doing it, ask yourself if they are durable or long-lasting. Can they offer a large life-cycle compared to other roofs? This is something you need to keep in mind whenever you are trying to find and install a roofing system. Most property owners let themselves get away with the stunning design of the roof, but completely forget about how difficult it can be to deal with later on.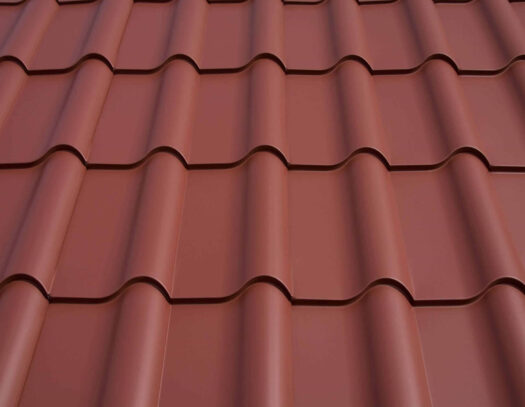 Therefore, let's keep the idea and desire of having tiles in mind and go through all the options available. Among them, clay, concrete, and asphalt are part of the most used and popular ones among residential property owners but also when it comes to commercial buildings. The main problem here is that all these materials can easily crack and break, which gives you the hard time of your life when it is to replace some tiles from your roofing system. It also means they will not last that much in terms of years.
Clay tiles or concrete ones can offer you 25 years at most until you either have to replace them or go for a new option. It is not easy to consider all this when you are a bit absorbed with what you are looking for in the final design. However, you do not have to quit your idea of having tiles just because most of the materials available are not that durable. The secret to having your tile roof installed and neat all the time lies in the word 'most'.
You might not want to go for clay or slate so far, but what about metal tile roofs? Metal is an incredibly durable and long-lasting material that can offer you over 50 years of use. And this goes for any of the metals you decide to use for your tiles: aluminum, zinc, copper, or steel. Being steel the most used one for residential owners and even commercial ones. Now that you are aware of the existence of metal tiles, we can move onto the next step: why are they a good option?
Besides durability and longevity, they are incredibly cheap. Many people have the idea that metal roofs are expensive in every possible way. As a result, they run away from the idea and if we add this to the wrong concept of them not being attractive, you have the result of not many property owners knowing or considering them. However, although metal roofs have their premium options just like any other roofing system and material, you can go for the most affordable options and still get amazing results.
In the case of metal tiles, steel and aluminum are stunning and give you a large variety of designs. And the best part is that you can save a lot of money not only during the first installation but also later on since they offer over 80% of ROI. Besides, you can have your tiles painted in the color you prefer, maybe add some texture, and deal with problems like rust and corrosion by applying the right coating layers. Also, the noise will not be a problem if you get the right coating as well.
There is a lot of information about metal tiles and roofs in general that is completely wrong. Therefore, make sure you are not only well-informed about the options for your roof but also find reliable and experienced companies that can help you with it. At Elite Metal Roofing Contractors of Sunrise, we have the best contractors and professionals for you. All you have to do is to contact us and ask about our metal tile roofing systems in order to have our roofers working on your project.
Keep in mind that we are aware of all the questions you probably have about them and coming up with the final design for your tiles will not be that easy. Therefore, we will be your advisors and even designers as well.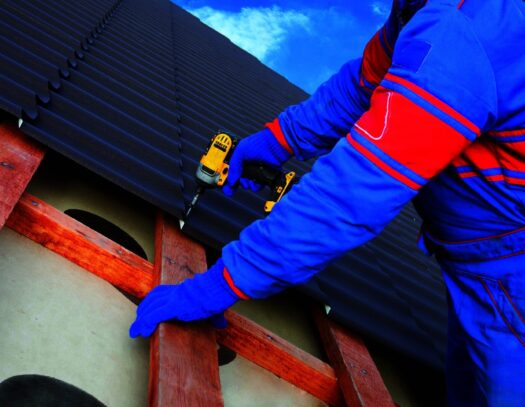 Why metal tiles
Because they are durable, long-lasting, environmentally-friendly, energy-efficient, and low-cost. You can literally obtain everything from them as long as you choose the right complements and stick to the design you have in mind for the final result. It is easy to install a metal tile roof, which is why you will not have headaches with this matter.
Of course, having the right professionals will always be the best option for all this in order to guarantee the best results. The first- installation is crucial to prevent future problems and repairs for the roof. And we are more than aware of this. This is why we put all our effort into delivering the best and guaranteeing future services that are focused on maintenance and repairs.
Now, continuing with the reason behind metal tiles, they are everything you need. You just need to learn about the designs and profiles available, the colors, and all the options that come with one simple material like steel or aluminum, maybe copper and zinc. There is no way you will regret choosing metal over any other material in the market, and to prove you this, you only need to focus on the pictures and properties we can show you that have one installed. There is a long way to go, so make sure you contact us to start as soon as possible and finally have your metal tile roof installed or guarantee its performance with our services.
Time to Replace Your Roof? We Can Help
---
Considering roofing replacement? When it comes to roofing projects, many homeowners rely on professionals to get the job done. At Elite Metal Roofing Contractors of Sunrise, our specialists stick to all the industry standards when installing metal roofing on both residential and commercial properties. Therefore, you can be sure of getting a sturdy roof on top of your house. As a result, you can get the best services from our company in the following fields;
What Locations do we Serve?
---
Elite Metal Roofing Contractors of Sunrise is a name you can trust and rely on. Our metal roofing services were limited in Sunrise, FL when we started. But with time our company has expanded and is now serving over ten locations within Florida.
It shows how reliable we are. Here are some places within Florida, where you can access our world-class metal roofing services: –