Fort Lauderdale's Best
Metal Roofing Company & Contractors
It is hard to decide which city is the best in Florida. Miami, Boca Raton, maybe Fort Lauderdale? Well, we believe every city has its type of person and we are the only ones that can decide which one is better according to our needs. In the case of Fort Lauderdale, you cannot go wrong with it if you are looking for a place that is very active in its economic area and has a lot to offer in terms of residential and commercial buildings as well as services and companies.
Also, you have many attractions and places to visit like Hugh Taylor Birch State Park, Butterfly Word, and all the beaches in the area. As someone who has lived in the city for a while, I can guarantee you there is nothing to envy with Miami or many other popular cities that are often preferred over this one. Now, does it have what you need and want in terms of a place to live or a property to put your business? absolutely.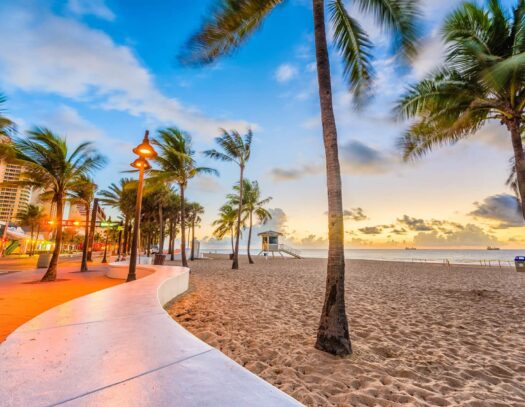 Every property in the city is amazing and stunning, and you can easily remodel or renovate them according to your preferences thanks to all the experts and services available in the area. Our company Elite Metal Roofing Contractors of Sunrise is one of those that can support and assist you in everything when it comes to your roofing projects. But only if you are planning to install a metal roof or need help with the one placed on your property.
Metal roofs are popular among residents and owners since they provide durability, longevity, functionality, and many designs or styles. To access our services and finally have the roof you need, make sure to contact us today and our professionals will be there in no time.
Time to Replace Your Roof? We Can Help
---
Considering roofing replacement? When it comes to roofing projects, many homeowners rely on professionals to get the job done. At Elite Metal Roofing Contractors of Sunrise, our specialists stick to all the industry standards when installing metal roofing on both residential and commercial properties. Therefore, you can be sure of getting a sturdy roof on top of your house. As a result, you can get the best services from our company in the following fields;
What Locations do we Serve?
---
Elite Metal Roofing Contractors of Sunrise is a name you can trust and rely on. Our metal roofing services were limited in Sunrise, FL when we started. But with time our company has expanded and is now serving over ten locations within Florida.
It shows how reliable we are. Here are some places within Florida, where you can access our world-class metal roofing services: –