Learn About
Elite Metal Roofing Contractors of Sunrise
Whenever you are going to hire a company, business, or professional, make sure you get all the information about it. Many people make the mistake of hiring some services that end up being a disappointment. Unfortunately, too many people in Florida offer and promise something that will never deliver. As a result, it is common to cross paths with 'experts' that cannot do anything else but deliver poor results and services for any project and need you to have in your hands.
Of course, it is not as easy as reading some information and data about the company or person you are considering since it is quite simple to lie about it. Therefore, what can you do? If you want a reliable service that will cover every problem and need, you can always ask for proofs and the company should be able to provide them along with its basic and crucial information.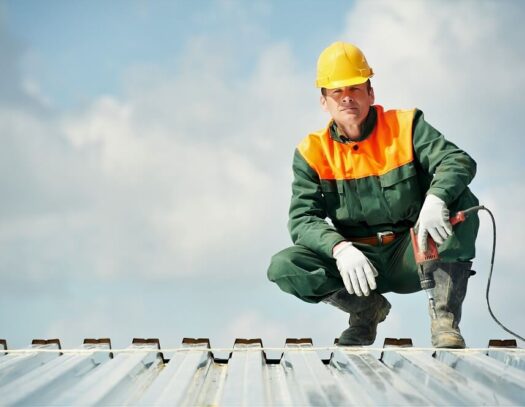 At Elite Metal Roofing Contractors of Sunrise, we know how important is for you to know everything about your roofers, especially because this part of your property is crucial for the rest of the structure. Thus, we made sure to have all our relevant and crucial information available for you and anyone interested in hiring our metal roofing services. Now, since you are already here, you must know that our company has been in the metal roofing industry for over 30 years.
This is why we are so experienced and qualified in every service and project we carry out and our contractors are always doing their best to deliver the best results. Metal roofs are easy to install, repair, and deal with overall. But without the necessary expertise, equipment, and tools, there is no way you can make things work. Our company has all the required machines, materials, tools, and elements that are used during any service you request from us.
How do you know we are the ones that will deliver the results and services you expect and need? Unlike other companies in the same field, we are able to show you not only pictures but also take you to the properties where we have either installed metal roofs, repaired them, performed maintenance, or even conducted a re-roofing project for the owners. In short, we can show you the proofs of our abilities and how good we are at what we do. And we are always making sure that our clients leave feedback for future clients and current ones, so they can go through them and see our reputation.
For us, having the methods to show you what we do and how we do it is as important as being able to help you with your metal roofing problems and projects. That being said, what is so special about us? After all, outstanding services and qualified contractors is the least we should be able to offer. 
Well, our company is available in the entire city and you can count on us if you reside in Broward County and places near it. You will not have to struggle to try to access our services and we have different promotions and options available such as free roof inspection, and we will not charge if we have to make a trip to your property. There is a lot to know about us, and we assure you every single piece of information about us will make you want to hire us even more.
Time to Replace Your Roof? We Can Help
---
Considering roofing replacement? When it comes to roofing projects, many homeowners rely on professionals to get the job done. At Elite Metal Roofing Contractors of Sunrise, our specialists stick to all the industry standards when installing metal roofing on both residential and commercial properties. Therefore, you can be sure of getting a sturdy roof on top of your house. As a result, you can get the best services from our company in the following fields;
What Locations do we Serve?
---
Elite Metal Roofing Contractors of Sunrise is a name you can trust and rely on. Our metal roofing services were limited in Sunrise, FL when we started. But with time our company has expanded and is now serving over ten locations within Florida.
It shows how reliable we are. Here are some places within Florida, where you can access our world-class metal roofing services: –