Sunrise's
Best Commercial Metal Roofing Contractors
Owning a business or commercial building is a lot of work. You have to worry about every single detail in order to not only offer the best services or products but also make sure everyone feels attracted by it. After all, the appearance of your building plays an important role at the moment in attracting clients and visitors in general.
Let's be honest with it, even if you offer amazing services or products, people will be hesitant to hire you or go for what you offer due to the appearance of your commercial building. Therefore, if you want to do things right, make sure you are paying enough attention to the design and style of your property. To do this, you will need to invest money in several parts and areas of it. You can consider changing the painting, going for a new floor, or maybe adding some features that make people love it a bit more. Or you can go for bigger and more relevant changes and projects like installing a new roofing system for it.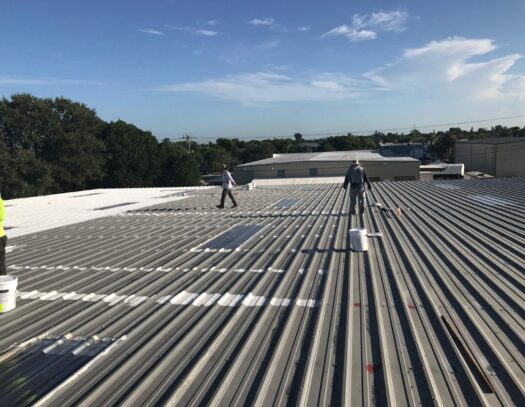 If you are going for this last option, keep in mind you need to find a roofing system that is not only attractive but also durable and long-lasting. The roof of your property is one of the most important parts of the property. If you are unable to install one that can guarantee your safety and the one from everyone who enters it, there is no use in installing it in the first place. Now, many roofing systems are available in the market and it is hard to decide which one is the best. Here is how you can come up with the best option for you:
Think about the design and style you want.
Make sure durability and longevity are two benefits of the roofing system.
How much does it cost? Keep it within your budget.
Does it offer other benefits besides durability, longevity, low-cost, and designs? It is a mix of everything, not of only a few benefits.
If you want a roofing system that can help you to keep your commercial building looking good and also, protect every good and element inside it, make sure to consider metal roofs. Unlike what many people believe, metal roofs are extremely durable and long-lasting. While other roofing systems can last around 20 to 30 years, it is easy for a metal one to double or even triple the time it can last.
As for the durability aspect, metal roofs will not crack, shrink, split, or suffer from any damage similar to concrete, asphalt, or other materials. What worries most people is the appearance and design they can obtain, but this is the less of your worries. Metal roofs come in a large variety of profiles and designs, and they are perfect to mimic other roofing options such as cedar shingles, clay tiles, and even slate. You only need to choose the right system that goes according to your preferences and style.
In the United States, metal roofs are more popular than you think. Many commercial owners noticed how good they are in terms of performance but also aesthetical elements. Therefore, what is better than a roof that can last for decades, give you little problems from time to time only, and still offer you amazing designs?
We believe there is nothing that can compete with it unless you have certain preferences for other roofing systems. Do not get us wrong, metal roofs are not perfect but they sure are one of the best options in the market for your commercial building. And if you do not believe us, ask every single commercial owner in Broward County. That being said, what does it take to have your metal roof installed?
At Elite Metal Roofing Contractors of Sunrise, we can help you with every step that starts right in the phase of decision-making and goes all the way to installing the roof for you. Make sure you always get roofers that are qualified and experienced in order to guarantee the best results.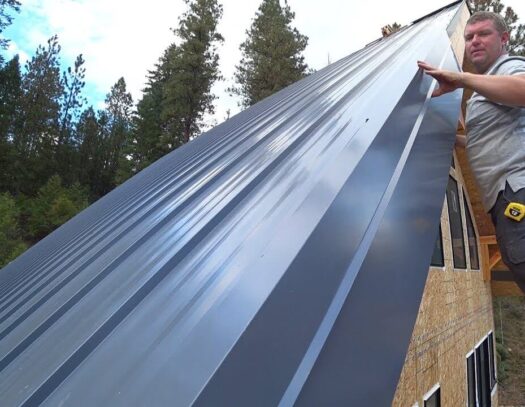 Why us and not another company in the county? 
We are a reliable and experienced business in the metal roofing industry that has been operating for over three decades. This means we are more than capable to not only install roofs for you but also help you to maintain and preserve them so you can enjoy and have them for decades without problems. 
Metal roofs, just like any other roofing system, require maintenance and some repairs over the years. But when you have a team like ours installing it, you should not worry about serious repairs taking place unless there is a source that damages the roof. We are problem-solvers and roofers, but also advisors for you to choose the best options according to your commercial building, its size, and the design you are trying to obtain for it. There is a lot to consider and we get it, it is hard to trust a company nowadays, especially a roofing one. 
However, we can show you several roofing systems we have installed and helped with, in Sunrise and cities around it. There is nothing we cannot do for your commercial metal roof, so there is no need to hesitate when considering us as the professionals you want and also need. How can you reach out to us? By calling, emailing, or visiting our staff. We have several offices around the county to guarantee our services reach everyone who needs them.
And this includes you in Sunrise, Tamarac, Weston, and many other places. Commercial metal roofs that are popular among people in the area are corrugated, standing seam, and some stone-coated steel since many restaurants and other types of businesses are looking for something aesthetically perfect. To know more about the roofs available and how you can obtain the necessary materials from us as well, just contact us and we will answer all your questions, clear doubts, and deliver the best attention.
Time to Replace Your Roof? We Can Help
---
Considering roofing replacement? When it comes to roofing projects, many homeowners rely on professionals to get the job done. At Elite Metal Roofing Contractors of Sunrise, our specialists stick to all the industry standards when installing metal roofing on both residential and commercial properties. Therefore, you can be sure of getting a sturdy roof on top of your house. As a result, you can get the best services from our company in the following fields;
What Locations do we Serve?
---
Elite Metal Roofing Contractors of Sunrise is a name you can trust and rely on. Our metal roofing services were limited in Sunrise, FL when we started. But with time our company has expanded and is now serving over ten locations within Florida.
It shows how reliable we are. Here are some places within Florida, where you can access our world-class metal roofing services: –