Sunrise's
#1 Residential Metal Roofing Contractors
When someone mentions or talks about metal roofs, people already associate them with commercial buildings since they are quite popular among business owners. However, in Sunrise and the entire Broward County, you can start to notice how many homeowners are finding the beauty and benefits of having one installed in their properties.  Therefore, they are growing in popularity among residential properties. But what is preventing people from using them a bit more in their homes? The aesthetical aspect.
People worry about metal roofing systems not being what they want or need in terms of designs and styles. After all, they are a bit used to seeing plain and boring panels that are completely gray and unattractive. But here is the thing, metal roofs are quite amazing in designs and profiles, and you might not know this because you are not well-informed about this system in particular.  The aesthetical part of the roof depends a lot on what you choose when it comes to colors, shapes, panels, shingles, or if you decide to use tiles instead of anything else.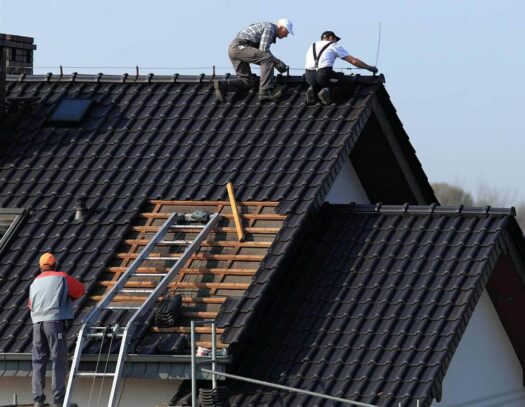 Also, the fact that you can choose between 4 different types of metals gives you huge benefits in the end.  It is not simple to choose from so many options and variations, but it should be a relief for you since you know that it is possible to have a stunning metal roof that will guarantee you durability and longevity as well.  When it comes to durability and longevity, we mentioned them just before this because those are the main benefits of every metal roof available in the market.  Metal roofs are proven to last for over 50 years, and we are referring to any of them.
When you compare this to other roofing systems available in the market, you notice you are getting double or triple the time for the same price and sometimes, for even less money.  This is not something common for people to know, but right after you get this piece of information there is nothing you do not want more than having a metal roof.  Of course, keep in mind that although metal roofs are durable and can last for years, they still need maintenance and some repairs.  But the frequency of the repairs and even maintenances is very low since the importance of the first installation plays a huge role in the future of the roof.
If you want to enjoy everything about your metal roof, just make sure to find the best materials and also, professionals who can help you with every part of the project.  Or with the repairs and maintenance you need, among many other services.  Our company Elite Metal Roofing Contractors of Sunrise will be everything you need to have the best metal roof in the entire area and even state.  We will ensure that your roof lasts as much as possible with proper installation, repairs, and maintenance.  Not many people in Broward County and cities near it can guarantee you the results we offer thanks to our well-trained and qualified roofers and contractors.
Why you need metal roofs for your residential building or home
To get a bit deeper into the topic and make you understand why it is such a good option, let's start with some facts and examples. And what is better as a starting point than knowing the real price of your investment. Metal roofs can be a bit more expensive than other roofing systems, but in the long-term, you get over 80% of ROI thanks to how durable and amazing they are in performance. 
Another reason behind the price and cost of every panel, shingle, or tile is the material you can use for it. When you are choosing your panels and the metal roof you will install, you can have it done with copper, steel, aluminum, or zinc. In this industry, zinc and copper are considered the premium options, which is why you will find them expensive and not affordable for many people.  But when it comes to having something that offers a lot in every possible element, steel and aluminum will be more than perfect for your budget and also needs and preferences. 
Now, moving onto what really matters, all the options have different prices.  Moving onto another aspect that determines the quality of your roof, you need to remember that the bare material will not do much. To be more specific, coating and paint are important to not only get a specific design but also make sure it is able to last for all the decades it should. Therefore, choosing the right coating and paint is essential since they also help with certain factors like climate, rust, and corrosion.
Is your metal roof going to look boring and plain?
Not at all. This is something residential owners do not know until they jump into the adventure and start to get information about metal roofs.  The truth is that, as we were mentioning before, you can get different designs and amazing styles thanks to the variety of materials and colors you have available.  All you have to do is to take your time to make the right choices.
Also, keep this in mind from now on: you do not have to use the panels vertically or horizontally if you do not want to. You can get specific shapes and designs based on how you use them and with this, we refer to how you cut and bend them. All this is a lot of information to process, but when you think about metal roofs and then, go back to other roofing systems, you know you have more options and possibilities with this for your home.
It is about getting creative, leaving the opinion of other people behind, and focusing on what you have in front of you.  We assure you will not regret your decision of going for metal roofs instead of any other system available. After all, this one offers everything you need and even want.
Time to Replace Your Roof? We Can Help
---
Considering roofing replacement? When it comes to roofing projects, many homeowners rely on professionals to get the job done. At Elite Metal Roofing Contractors of Sunrise, our specialists stick to all the industry standards when installing metal roofing on both residential and commercial properties. Therefore, you can be sure of getting a sturdy roof on top of your house. As a result, you can get the best services from our company in the following fields;
What Locations do we Serve?
---
Elite Metal Roofing Contractors of Sunrise is a name you can trust and rely on. Our metal roofing services were limited in Sunrise, FL when we started. But with time our company has expanded and is now serving over ten locations within Florida.
It shows how reliable we are. Here are some places within Florida, where you can access our world-class metal roofing services: –