Contact Sunrise's Top
Metal Roofing Company for a Free Quote
It shouldn't be too hard to contact a company you want to hire or you're interested in… right?
Well, unlike what most people believe, it is harder to reach out to a company than it was before despite all the options available to do so. The problem might be that having so many options makes the companies collapse when they try to answer and reply to all of them. This makes sense, but if you are a business that is opening all these options, shouldn't you be able to control them? That's what we thought.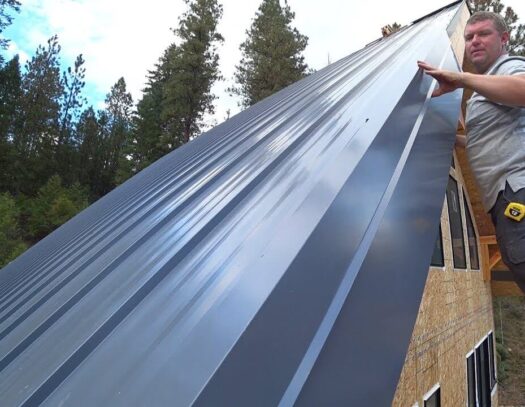 In our case, we made sure to make the contact for our services quite easy and simple. In this way, anyone can get in contact with us and request any metal roofing service it requires or needs. We wanted to keep things simple and easy for anyone who is not too familiar with the Internet or does not have time for a call that could take longer than he or she expects. As a result, we made sure to offer several options:
The contact form on our website.
More than one phone number to call us all year round.
Email addresses to ask your questions and clear doubts with our experts.
Address to visit us if you are near our offices.
The best part is that we will make sure to reply in no time. Of course, for the calls, it is immediate as long as you contact us during our working hours. As for the rest, our team will not take more than 24 hours to reply and get you to access the information and services you are requesting. Now, are we the company you want for your metal roofing needs and projects?
We are very confident about what we are capable of. We have well-trained, experienced, and qualified contractors that can handle all your metal roofing needs and make sure you are satisfied with the results. When it comes to the services we offer, we cover installations, repairs, and maintenances before anything else. But our list is quite large and covers every single project and problem you or more metal roofing owners can have.
You can find our list of services on our website with information about each one of them.  Also, you can ask for them when contacting us so you can have a better experience and attention according to your needs and requirements.  We will gladly reply to every single question and make sure you get the information that will help you to make well-informed decisions about the service you need from us.
Our team has a lot to offer, and you will be able to prove this when looking at some of our previous work or even while speaking with one of our experts and roofers.  We have built a positive reputation thanks to all the stunning and incredible metal roofs we have installed, repaired, re-roofed, replaced, and more. You can count on us and all it takes to have our experienced contractors and staff is to call or email us. 
It is simple, easy, and fast. You will not have problems to reach out to us and you can easily do it now with the contact form below or available in any area of our website. If you prefer another option, you already know the ones available. 
Time to Replace Your Roof? We Can Help
---
Considering roofing replacement? When it comes to roofing projects, many homeowners rely on professionals to get the job done. At Elite Metal Roofing Contractors of Sunrise, our specialists stick to all the industry standards when installing metal roofing on both residential and commercial properties. Therefore, you can be sure of getting a sturdy roof on top of your house. As a result, you can get the best services from our company in the following fields;
What Locations do we Serve?
---
Elite Metal Roofing Contractors of Sunrise is a name you can trust and rely on. Our metal roofing services were limited in Sunrise, FL when we started. But with time our company has expanded and is now serving over ten locations within Florida.
It shows how reliable we are. Here are some places within Florida, where you can access our world-class metal roofing services: –