Sunrise's
Metal Roof Repair - FREE Inspection & Quote
There is always going to be an issue with some parts of your property sooner than later. However, it is true you should try to do your best to prevent them from happening in order to spend less money and time trying to solve and repair all of them. Now, for some parts of your property, you might want to choose a few options that help you with this right after their installation.
You can take your roofing system as an example. The roof is definitely the most important part of your property in terms of functionality, safety, and design. You cannot have a property without a roof that is there to protect everything inside, and let's be honest, a structure is nothing without one either. Therefore, it is not only important to choose the right one according to what you are trying to achieve but also worry about the benefits and features of it.
If you are not sure about what we are talking about, it is simple: make sure your roofing system is durable and long-lasting to avoid many repairs One of the best options nowadays is metal roofs of any type or design you decide to install. They are durable, can last for decades, and the best part is that repairs are not that common if a proper installation was performed. However, you do have to keep in mind that it cannot be installed by yourself or by someone who is not experienced enough.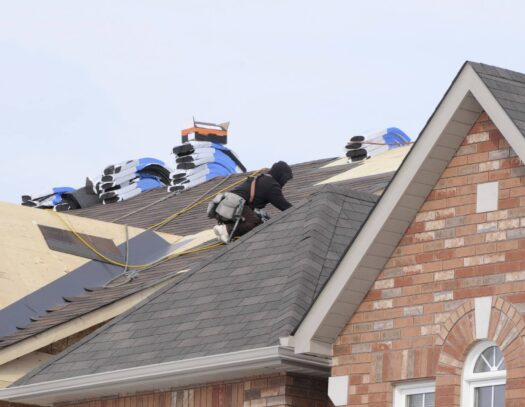 Now, focusing on the repairs, is it difficult to deal with them? There is something extremely positive about metal roofs in this aspect: it is not hard to deal with most of the repairs you might need. Actually, it is quite simple. The first-time installation is what plays the most important role in all this due to the importance of placing the panels or shingles in the right way to prevent filtrations, leaks, and gutter in the stucco or walls. After all, those problems or issues are the ones that can give anyone a headache.
In our company, Elite Metal Roofing Contractors of Sunrise, we can help you to perform the best installation to prevent them. However, we know what you might need right now is a company that can help you with the repairs you are probably facing after several years of using your metal roof. In this case, keep in mind our contractors, roofers, and specialists are more than qualified to handle any repair and issue in the roof. From simple fasteners out of place to replacing an entire section due to the damage suffered in the roofing system.
We are experts in all this, and although repairs are not a service that residential and commercial property owners request too often, we are always doing our best in delivering the repairs you and everyone else need in order to enjoy the roofing system. How can you contact us for our services? We are available in Sunrise and several cities in Broward County, where metal roofs are quite popular and thus, people request many services around them.
What are the most common problems to repair in a metal roof?
Besides holes and some leaks, you might have to deal with the fasteners and nails placed in the roof. Many companies that handle installations or maintenance do not choose the right ones for the metal roof they are working with. As a result, it is very common to face rust or corrosion in the areas where you can find a nail or fastener, and the need of replacing each one of them arises.
This is a very simple and avoidable problem that will usually require to go over all the pieces to make sure there is nothing else affecting the roof. However, the good part is that it is simple to handle all this, you only have to change everything—which is not expensive nor takes too much time—and everything should be fixed. Now, other problems and repairs like recoating the panels, shingles, or having to deal with the filtrations due to the space between the walls and panels are things not many want to deal with.
Recoating is not that difficult, but it requires a sunny day that will not ruin the entire work done. As for filtrations or gutter in the stucco or walls, this takes a lot of time since it does not only involve the metal roofing system but also other parts of the property. This is why it tends to be necessary to work next to other professionals that can help to maintain the affected areas in their place while we solve the roofing issue. Overall, metal roofing repairs are not too complicated and as long as you contact professionals right after you notice something weird, there should not be a problem with that.
However, many property owners do not care about hiring experts and roofers. Instead, they go for the option of climbing to their roofs and trying to solve their own problems. Well, when doing this, two things can happen: you will get into an accident and you may end up damaging your roof even more. Metal roofs are easy to deal with, but this does not give you some kind of pass to do whatever you want without having the proper knowledge, training, and expertise in the field. Therefore, instead of putting yourself at risk, wasting time and money, just contact us at Elite Metal Roofing Contractors of Sunrise and we will be there to fix everything.
Our professionals are available 24/7 and ready to help you with some emergencies, scheduled repairs, or any issue you have in your hands. You can find us in Sunrise and the entire Broward County since we have several offices and facilities in the area to guarantee everyone can access our services. Also, rest assured that what we deliver is going to be what we promise since the very beginning: outstanding services and results.
Time to Replace Your Roof? We Can Help
---
Considering roofing replacement? When it comes to roofing projects, many homeowners rely on professionals to get the job done. At Elite Metal Roofing Contractors of Sunrise, our specialists stick to all the industry standards when installing metal roofing on both residential and commercial properties. Therefore, you can be sure of getting a sturdy roof on top of your house. As a result, you can get the best services from our company in the following fields;
What Locations do we Serve?
---
Elite Metal Roofing Contractors of Sunrise is a name you can trust and rely on. Our metal roofing services were limited in Sunrise, FL when we started. But with time our company has expanded and is now serving over ten locations within Florida.
It shows how reliable we are. Here are some places within Florida, where you can access our world-class metal roofing services: –